We Care About Your Well Being
At Hotel Strata, your well-being is our top priority. It's time to take a break from home with a comfortable stay knowing that we're taking every step to ensure the safety of our guests and staff.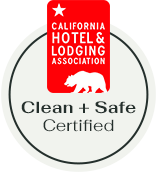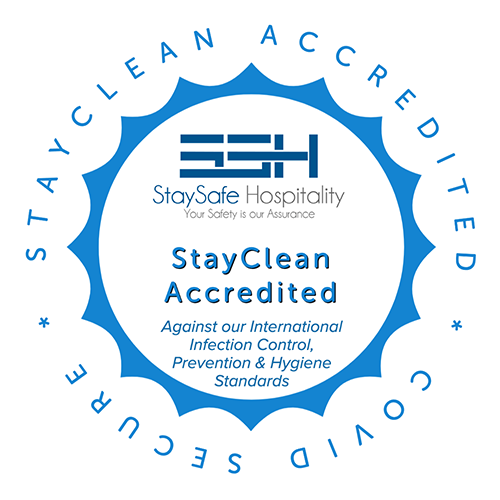 Responsible Hospitality
We remain committed to the highest standards of cleaning and disinfecting in all rooms, suites, and common areas of the hotel. Come relax and renew with the peace of mind that you're safe with us.
For Your Health and Safety
Travel Safely
We encourage all guests and employees to continue to take precautions for a safe and healthy stay.
Wishing you good health and safe travels!
Play and Stay Local
You don't have to travel far to enjoy the Bay Area's beautiful parks, trails, and outdoor activities. Hotel Strata is within minutes of 45 urban parks and 4 miles of walking and biking paths, including:
Shoreline Amphitheater
Shoreline Regional Park
Stevens Creek Trail
Hetch Hetchy Trail
Permanente Creek Trail
Traveler's Insights
Does Hotel Strata offer parking?

Yes. Hotel Strata offers complimentary parking for all guests who are driving to travel. We have plenty of space for all hotel guests. We also provide electric car charging stations and complimentary bicycles to get around.

What are the restaurants in the Bay area close to Hotel Strata?

Enjoy the foods of the Bay Area at the restaurants and outdoor patios near Hotel Strata. Indulge in the lively dining scene on El Camino Real and Castro Street restaurant offering cuisines from American to Italian, Mexican, Asian, and Mediterranean.

Does Hotel Strata offer free bikes?

Hotel Strata offers complimentary bicycle rentals for guests so you can park the car and pedal across the streets to explore our beautiful parks, paths, and neighborhoods. Our hotel is less than 3 miles from Shoreline Park, with scenic Creekside trails and views of San Francisco Bay.