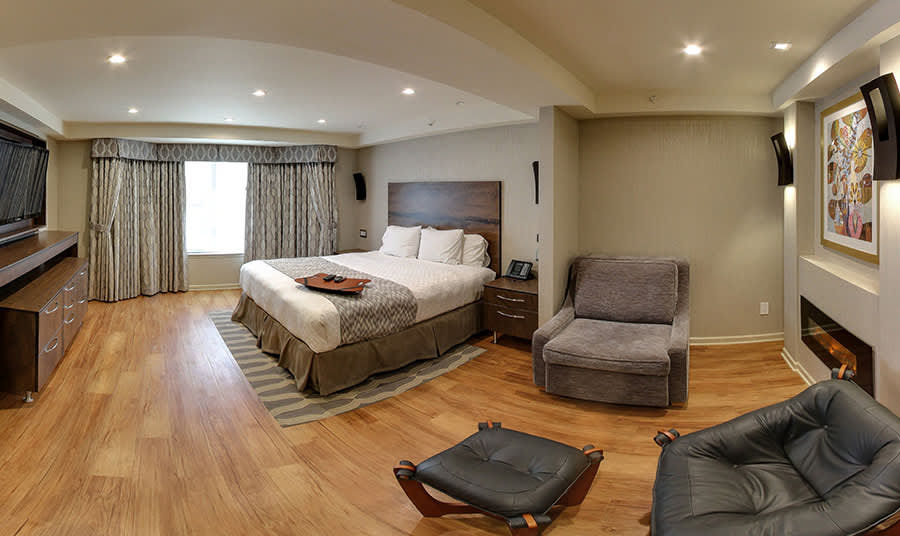 Whether you're planning a last minute weekend getaway or a family vacation next season, don't miss the chance to book a package that will enhance your experience and provide a discount on certain services. Look forward to modern guest room and suite accommodations and luxury touches for a sophisticated travel experience. Take advantage of these Mountain View hotel specials when you're planning your trip to the San Francisco Bay Area:

Get a discount on hotel rates and enjoy modern amenities and services, including a complimentary hot breakfast buffet, access to a 24/7 fitness center, and free cookies in the evening. AAA, AARP, and federal and state government workers are all eligible for an exclusive discount.

If you've always wanted to tour the mysterious Winchester mansion, book this package that includes upscale overnight accommodations for two, a complimentary hot buffet breakfast and two adult admission tickets to the Winchester Mystery House.

Plan your dream day in the Bay Area and get discounted rates on accommodations for you and your guests.

Look forward to a relaxing getaway to the Bay Area and Silicon Valley with discounted rates on a Friday through Sunday stay.

Enjoy easy access to Stanford University Hospital and El Camino Hospital when visiting family members. Enjoy discounted rates on rooms and suites, and a gourmet hot breakfast buffet every day of your stay.

Spend the night at the movies with the Cinemark Movie Package which includes two adult Century Cinema Movie tickets and deluxe accommodations for two.

Don't miss the chance to save money and enjoy some new travel experiences at the Hotel Strata. Take ad-vantage of these Mountain View Hotel Specials this season.