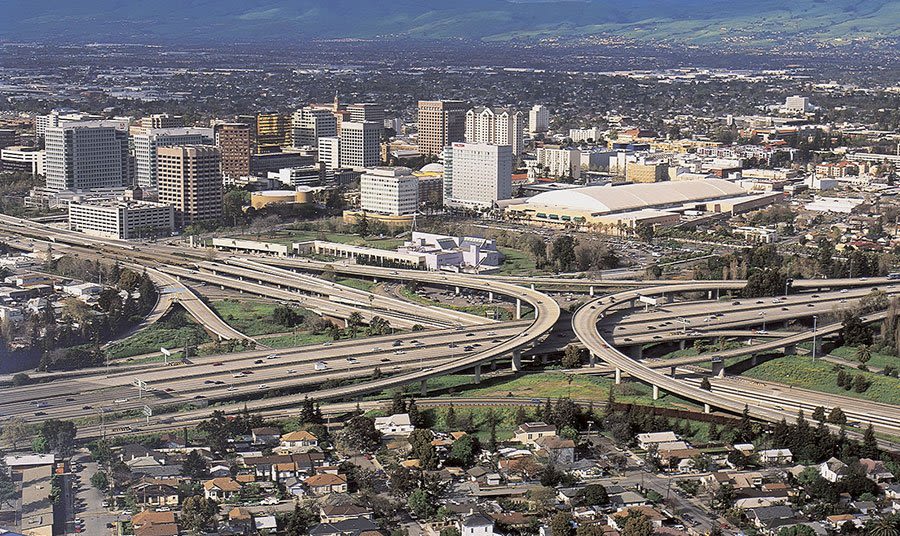 Silicon Valley is home to dozens of businesses and conference event venues, bringing millions of travelers to the Bay Area on business. It's the home of many of the world's largest high-tech corporations and thousands of startups. If you are in town on business, be sure to choose Mountain View hotels that afford easy access to area corporate offices and business centers. Here are some of the top business centers and offices in the Bay Area:
Apple, Inc.
You can't miss the Apple building headquarters located in Cupertino, California. Otherwise known as the Apple Campus, the design of the campus looks like a traditional university with plenty of green space and its own business park.
AMD (Advanced Micro Devices)
One of the older businesses in the region, AMD is located in Sunnyvale. The modern building is another architectural marvel.
Cisco
Headquartered in San Jose, the CISCO building is one of the larger business complexes in the area.
Google
The Google campus is in a league of its own with innovative architectural design and playful touches, like colorful umbrellas in Google colors. It's headquarters are in Mountain View, California.
LSI Logic
Another high-tech company headquartered in San Jose, the LSI Logic building boasts a unique facade and a large office complex catering to thousands of workers.

If you're looking for Mountain View hotels near Silicon Valley businesses and business event venues, set your sights on Hotel Strata. Our business hotel caters to travelers with modern conveniences, including an onsite business center and shuttle service to business centers all around Silicon Valley, Sunnyvale and Mountain View.