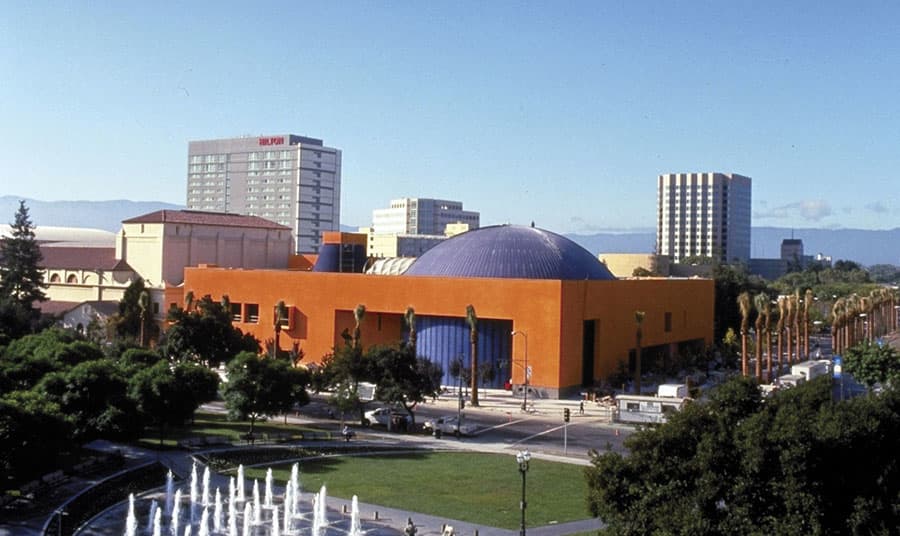 You'll find a plethora of exciting attractions and fun things to do around the San Francisco Bay area. Silicon Valley is nestled between the Santa Cruz Mountains and the Bay Area, a popular entertainment, dining, and shopping hub for local residents and visitors alike. Here's where you'll find some of the best Mountain View CA attractions near the hotel:
Shoreline Amphitheater and Park
Make your calendar for some of the best concerts and live performances in the Bay Area at this open-air entertainment venue. The event venue borders Shoreline Mountain View Park and is also a great place to enjoy a nature walk around the lake or hit the trails.
Levi's Stadium
Millions of sports fans flock to this stadium every season, the official home of the San Francisco 49ers. The next generation stadium is designed with eco-friendly practices and boasts a variety of modern amenities to make game time unforgettable.
Computer History Museum
Learn about the history of computing the latest technological innovations at this popular family attraction. Check out the collection of artifacts and grab a bite to eat at the onsite cafe.
California's Great America
If a day at the theme park is calling your name, head to Great America for a day of thrill rides, roller coast-ers, and kid-friendly attractions.
NASA Ames Exploration Center
This part of the research center is open to the public and features dozens of simulations and exhibits that help you learn about the history of space discovery. Play astronaut for the day at this popular attraction.

Guests staying at the Hotel Strata enjoy easy access to top attractions around Mountain View, CA. Enjoy luxury suite accommodations at this boutique property and amenities including free evening cookies, com-plimentary Wi-Fi, and access to an onsite fitness center.